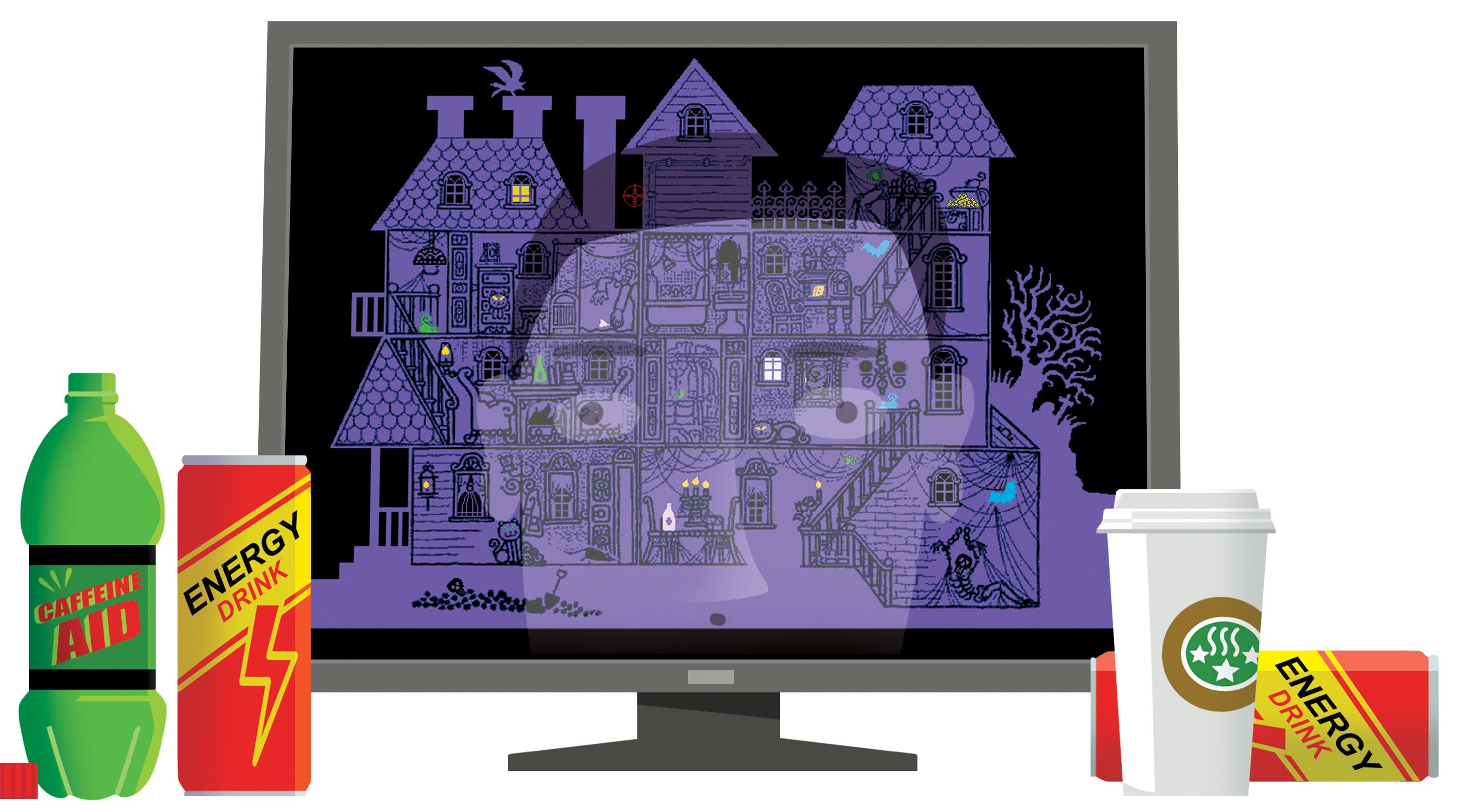 The gamer's eyes, rarely blinking, are glued to the screen; his hands tightly grip the controller. He is trying to guide the game's purple light through a maze in a three-story haunted house as he searches for the secret treasure. Throughout the zig-zag journey, the gamer keeps veering off track, especially because he must gather clues, in the correct order, which a ghost has left behind.
Does that sound like the latest video game? Not exactly.
It was all part of Odyssey Expo, which took place in the William Pitt Union. Hosted by the Vibrant Media Lab (VML), the event provided attendees a chance to celebrate and play the legendary Magnavox Odyssey, the world's first home video game console.
Giving the game its due was important to VML's director, Zachary Horton. "As a culture, we play video games all the time, but we rarely stop and ask what the cultural significance of those games is," says Horton, who is an assistant professor in the Department of English. "By learning how our media culture has emerged, we can better understand what the possibilities are and how we can use media for positive outcomes in the future."
Horton started VML in 2018 as an interdisciplinary space for interested faculty and graduate and undergraduate researchers from all corners of campus, including English, engineering, philosophy, and neuroscience. The lab is host to 3D printers, a full electronics workstation, and even a sewing machine—resources intended to help scholars creatively examine the intersections of culture, technology, and media, past, present, and future.
When it comes to exploring ways to produce and understand new forms of communication, Horton believes it is imperative to have access to media artifacts. Enter the Magnavox Odyssey. Released in 1972 and played on a television, it even predates Atari's Pong. Unfortunately, relatively few people had a chance to play Odyssey. It is estimated that only about 350,000 units were ever sold. By comparison, sales of Tetris, the popular tile-matching puzzle video game first introduced in 1984, have exceeded 100 million.
Horton and his team scheduled the daylong Odyssey Expo to give the Pitt community a chance to get an up-close look at the gaming system—and quest-driven narrative structure—that helped launch a modern media obsession. It was also an opportunity to show off the work VML has done to reengineer the video game console so that users can play on a computer—a project that both modernized the Magnavox Odyssey and gave researchers an inside perspective on how it was built in comparison to current gaming systems.
The glued-to-the-screen gamer, in search of the haunted house's secret treasure, certainly seems to appreciate the lab's efforts. Gathering his last clue, he makes his way to the haunted house's top floor, where the treasure awaits. He can finally loosen his grip on the controller; and, as he does, he victoriously shouts, "Let's play again!"
This article appeared in the Fall 2019 edition of Pitt Magazine.