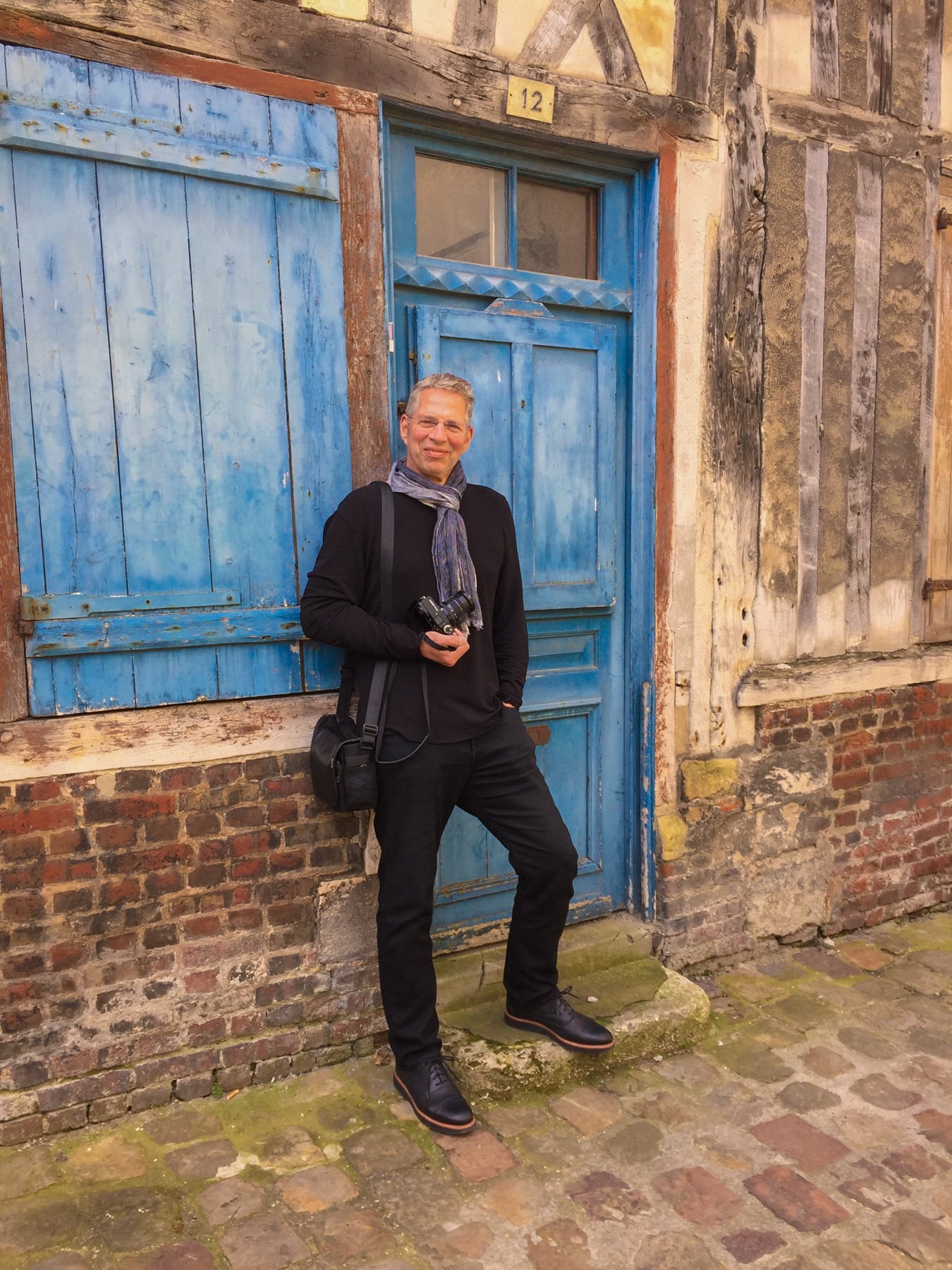 Red stiletto heels tied together by a string and slung over a telephone wire. A cluster of weather-worn stucco chimneys standing against a cloudy sky. These, and many more carefully composed images of Paris, hang in a Venice, Calif., art gallery. It's photographer Bob Friday's first official showing. He watches with joy as a parade of visitors—including children from a local French-language preschool—come to enjoy his work.
Friday says his path here started nearly 50 years ago at Pitt. To fulfill an assignment for a psychology class, he created a black-and-white film portrayal of a dream. He loved working on the project and remembers it as the impetus to his lifelong passion for photography. But the environmental biology and developmental psychology major wouldn't find his creative niche right away.
After graduating, Friday (A&S '72) started work with the Environmental Protection Agency and quickly realized the job wasn't for him. He jumped between fields, applying his creativity where he could. Eventually, he landed in advertising and public relations, first serving a large firm in Pittsburgh and then establishing his own company.
It wasn't until 2016, after a long vacation in France, that Friday turned his full focus to photography. He relished strolling through Paris with his camera, using his artistic eye to capture evocative scenes and stunning sites. Upon returning home to California, he became inspired to show his work professionally. He's since turned his lens on a variety of subjects, and his photography shows have drawn thousands of visitors from around the world.
"I needed to learn how to learn and nurture my curiosity throughout a lifetime," Friday says. "I got that at Pitt."
This article appeared in the Summer 2018 issue of Pitt Magazine.