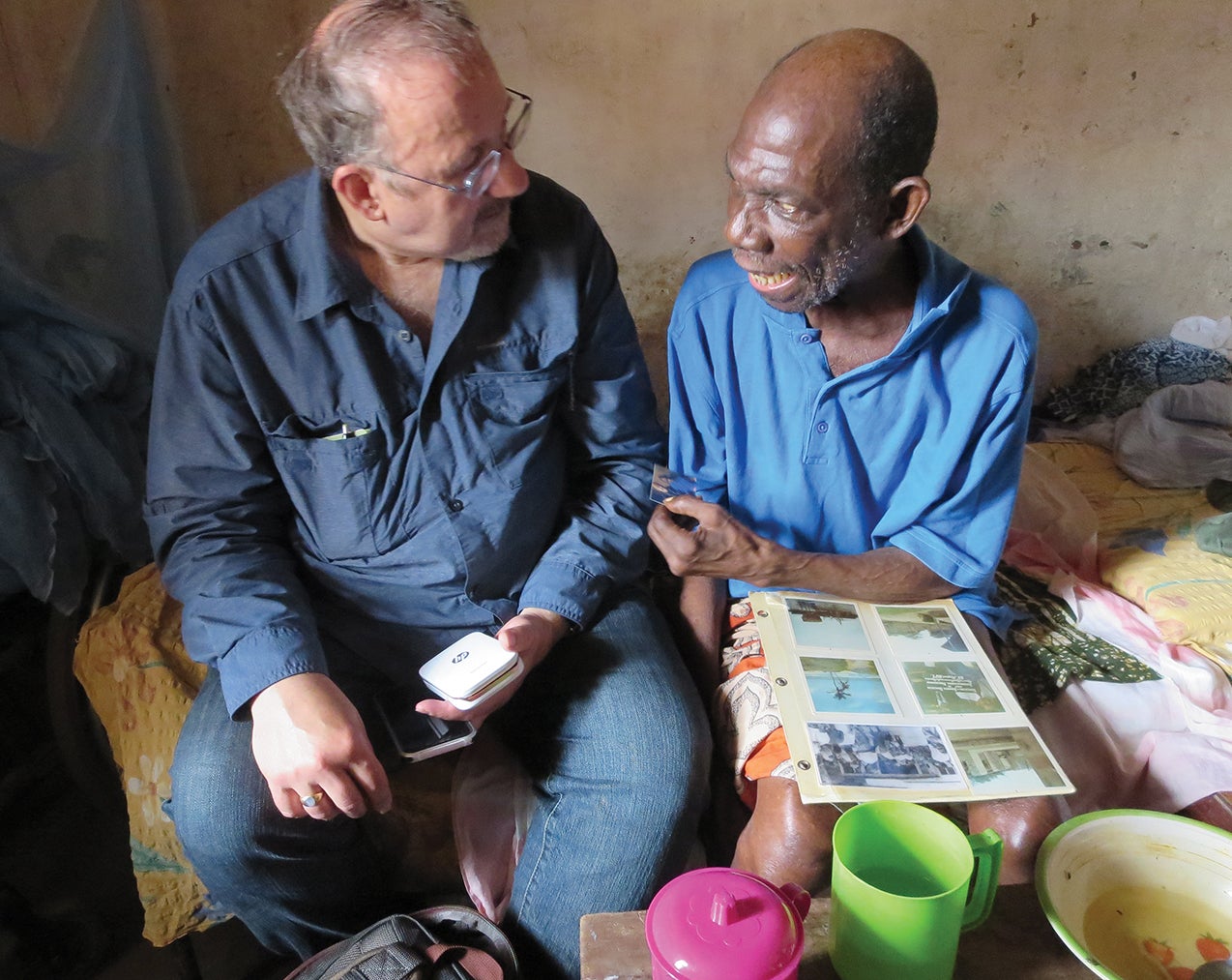 The red dirt road looked to Paul Ventura much as it had when he first traveled it 46 years ago. Back then, he had been a shaggy-haired undergrad journeying with other Pitt students as part of Operation Crossroads Africa, a nonsectarian international service organization. He and several others in the cohort were destined for Anfoeta, a rural village in Ghana, to build a middle school. The experience would prove transformational. Ventura expanded his worldview, forging close friendships with several men in the village and acquiring the spark to what would become a lifelong appreciation for the value of international education.
When he left Anfoeta that summer, he hoped to visit again soon. But life had other plans. Ventura (A&S '72, '74G) finished his Pitt studies in communication and established a career as a university educator and administrator specializing in global learning and business. Consulting work would eventually take him to more than 30 countries around the world, but he didn't return to Ghana until 2017, this time to attend a conference with the Association of African Universities.
That's when Ventura finally made the trip back to Anfoeta, journeying there on the same road he took so long ago. With him was a binder of old photos and the hope that someone might recall him. He found that not only did many remember his group, but also three of his old friends lived nearby. When they reunited, Ventura shared his gratitude for their friendship, and the men explained how the visitors had enhanced their community. Over the years, the middle school they built together had expanded into a vocational and technical school complex, helping to launch the careers of many.
"We never know the lasting impact we have on other people," says Ventura, who left Ghana with the same sense of connection and inspiration that first fueled him toward a life of global engagement.
This article appeared in the Winter 2019 issue of Pitt Magazine.