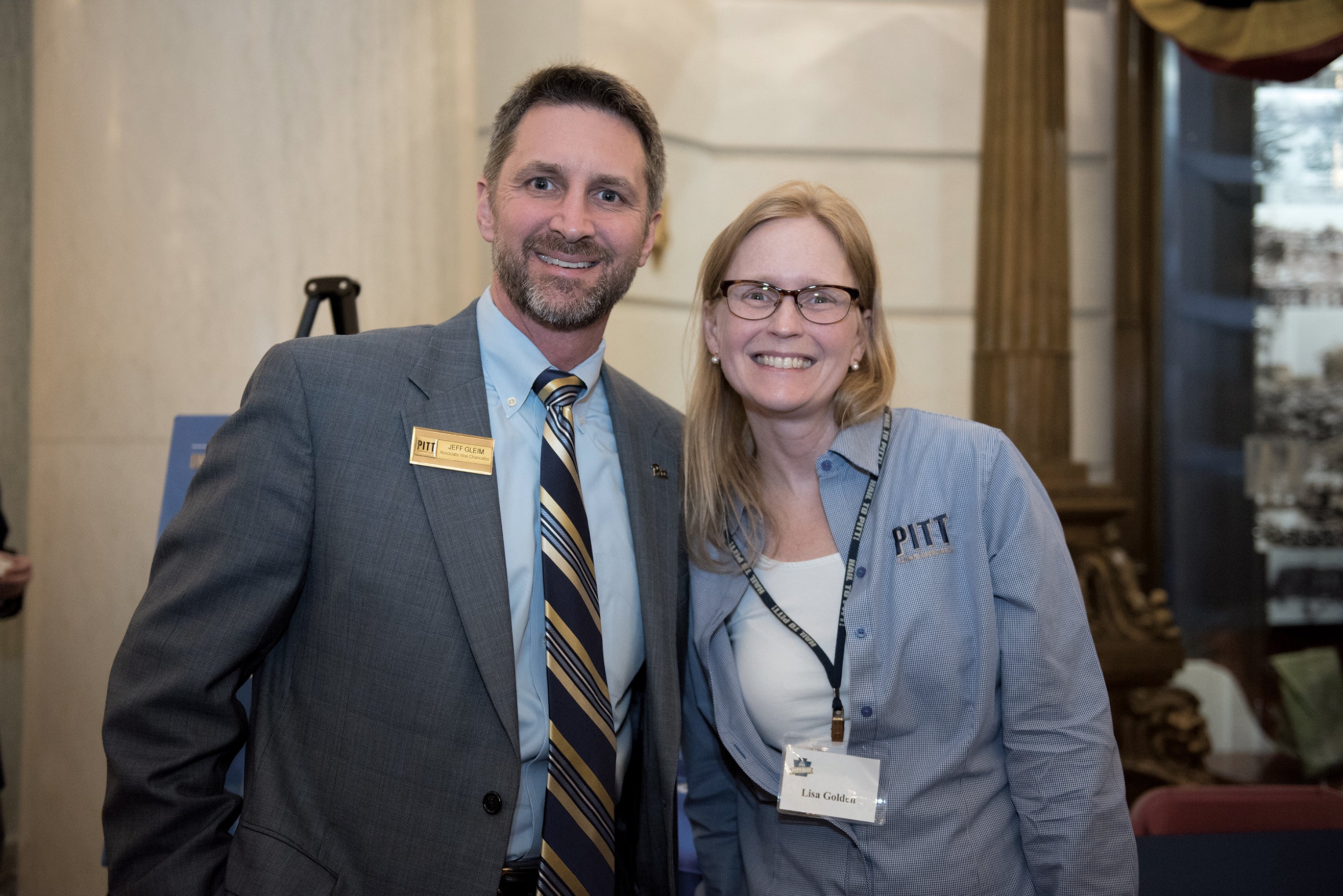 Every year, several hundred Pitt alumni, students, faculty, and staff board buses in the early morning hours to travel from five Pitt campuses to the state capital for Pitt Day in Harrisburg. Pennsylvania lawmakers, who decide the amount of the state's appropriation to the University each year, listen to our advocates and learn how important Pitt is to their constituents and to the region. And our top advocate, Chancellor Pat Gallagher, reminds our elected officials about the tremendously positive impact the University has statewide. For example, Pitt contributes $3.9 billion to our economy annually, giving Pennsylvania a $26 return for each appropriation dollar received. If you're interest in receiving Pitt's legislative updates or becoming a Pitt Advocate, please visit www.alumni.pitt.edu/advocate.
—Jeff Gleim, Vice Chancellor for Alumni Relations and Executive Director, Pitt Alumni Association
Scent-sational Success

By Kristin Bundy
For weeks, it has been scrub, wash, repeat. If this stain remover doesn't work, she thinks, nothing will. As she pulls her favorite blouse from the wash, she sees it—the yellow underarm sweat stain remains. That's it! She throws the shirt in the trash and heads to the computer, determined to find a solution to her problem.
That pesky stain would soon put Jess Edelstein on a prosperous entrepreneurial quest. At the time, the Pitt grad, who earned a bachelor's degree in psychology, was working as a realtor. She never imagined where that Google search would take her.
After the blouse incident, Edelstein was drawn to the science behind the stain. She found that a chemical reaction between sweat, laundry detergent, and aluminum—which is in most conventional deodorants—causes the yellow stain to appear in clothing. She tried alumninum-free, non-antiperspirant deodorants, but the made her smell, sweat, or itch.
So she decided to whip up her own product. "It was a lot of trial-and-error in the kitchen," Edelstein remembers. But she found the right recipe—one that keeps users dry and stain-free through a mix of activated charcoal and essential oils. Sarah Ribner, her lifelong friend and a business school student, quickly signed on as a business partner.
The two women worked together, naming their deodorant PiperWai and selling it in a number of stores. Then, in late 2015 they appeared on the ABC television show Shark Tank, where entrepreneurs pitch their business ideas to venture capitalists. The investors were impressed, and one pledged $50,000 to help the company grow. Since appearing on the show, Edelstein (A&S '11) says profits have grown immensely. "We had $110,000 in gross revenue when we pitched to the Sharks, and now we're up to $6 million." Today, PiperWai can be found in large retail shops, including GNC and Whole Foods.
"Hard work pays off," says Edelstein, whose passion project transformed into the sweet smell of success.
Scrapbook: Hello, Boston!

By Joe Miksch
In February, Pitt senior leaders, staff, and faculty traveled to Boston to connect with alumni, meet perspective students and their parents, gather with high school guidance counselors, deepen research partnerships, and spotlight Pitt innovations for audiences at MIT and the Massachusetts Biotechnology Council. The trip—which featured Pitt vs. Boston College basketball matchup—prominently showcased the University of Pittsburgh as the #1 public university in the Northeast, according to a Wall Street Journal ranking.
The Pitt in Boston awareness campaign reached subscribers of the Boston Globe and the Boston Herald, 1.5 million listeners of National Public Radio affiliate WBUR, and more than 3 million airline passengers moving through Logan International Airport. Activity on social media resulted in 1.3 million impressions around the event.
Pitt's presence in Boston—home to about 4,000 alumni in the area (and another 3,000 in New England)—further raised Pitt's profile as a leading national university and a choice destination for education, research, partnership, and innovation.
Scrapbook: Grad Central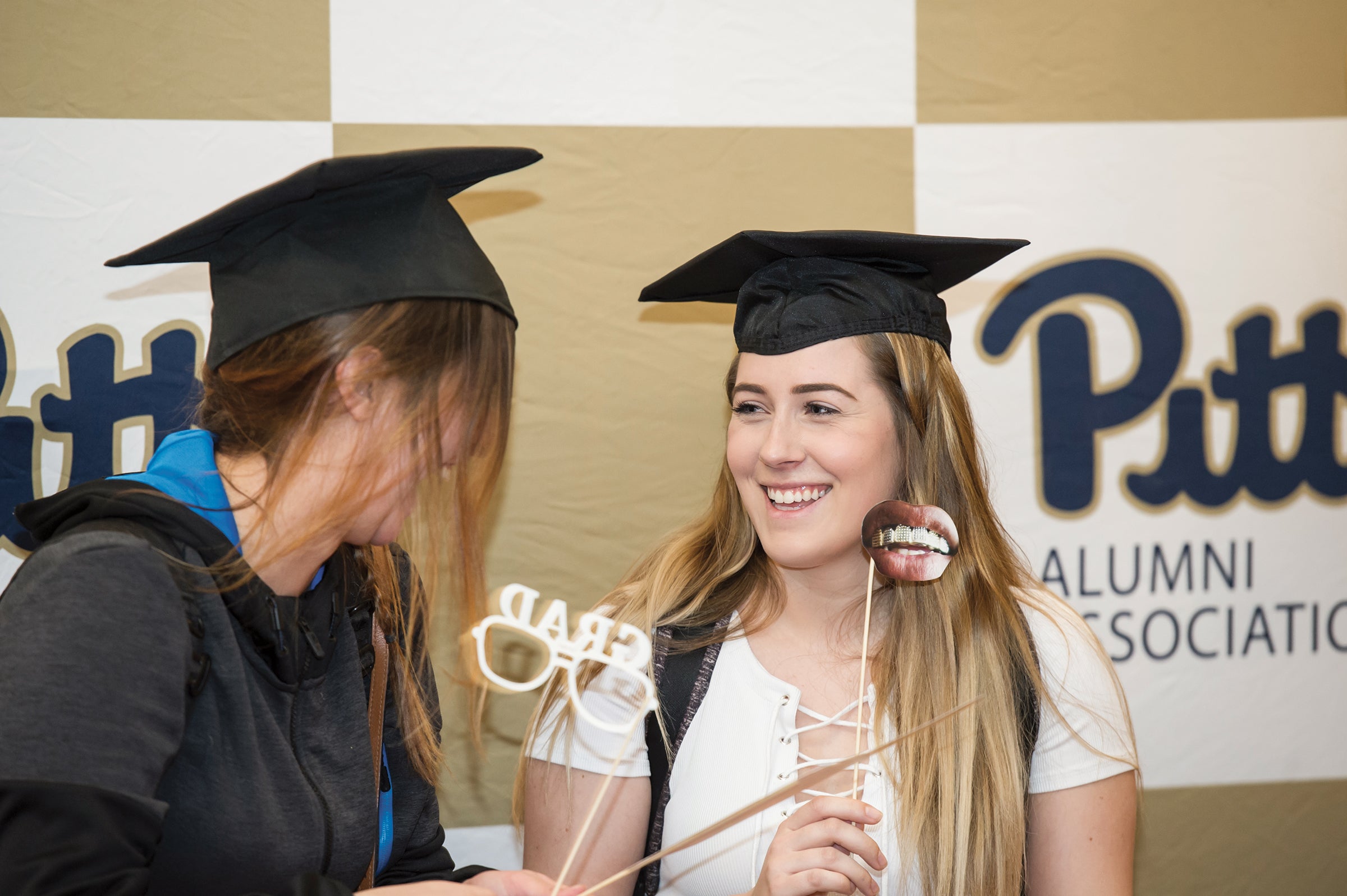 Scrapbook: Dance for a Cause
This article appeared in the Summer 2017 issue of Pitt Magazine.