Each issue, we share the news of some the University's biggest happenings in our Front Page section. To read more about the latest news on campus, visit pittwire.pitt.edu.
60 Seconds
Do members of the Pitt community have a 60-second spiel? The Center for Creativity thinks many do and asked them to film their stories on procrastination, the mysteries of late-night snacking, the joy of poetry, or to anything else that conveyed a message, showed the meaning in a moment, or would compel an audience in only 60 seconds.
It was all part of last fall's inaugural One Minute Film Festival, a virtual event that promoted the idea that everyone has a story to tell; and, with the ubiquity of cell phones and digital cameras, everyone has the tools to document their stories.
In addition to providing the platform to host an online gallery of submissions and winners, the center hosted a showcase and screenwriting workshops.
"We're all storytellers," says Erik Schuckers, manager of communications and programming at the Center for Creativity. "Telling a story in one minute is a challenge, but … you don't need expensive tech or elaborate sets or big casts to make compelling films. You can do it with a smartphone and a good story."
A gallery of the One Minute Film Festival is available here: pi.tt/minfilm.
'Bad Activist'
With her pink hair and her sequined outfits, Vietnamese popstar Mai Khoi was known as the Lady Gaga of Vietnam. But she no longer feels safe in her home country.
The trouble started a few years ago when she began addressing, through her original music and lyrics, Vietnam's censorship, women's rights, and LGBTQ rights, among other issues. Her concerts were raided, she was evicted from her home, and the performer-turned-activist was pushed off the ballot for National Assembly. She needed to find sanctuary, which is what brought her to Pitt.
In November 2020, Khoi became the University's second scholar in residence through the Scholars at Risk program in the Global Studies Center, part of the University Center for International Studies. The program partners with an initiative of the Institute of International Education, called the Artist Protection Fund, which supports threatened artists by placing them at welcoming institutions in safe countries for a full year, where they can continue their work and plan for their futures.
In Pittsburgh, Khoi takes classes via Zoom and has collaborated with University and area artists to complete "Bad Activist," an autobiographical performance piece that she says has her most political, yet personal, song lyrics to date.
Check out the performance on the Pitt Arts YouTube channel at pi.tt/badactivist. —Sharon S. Blake
We Shall Overcome
In response to calls for racial justice after the killing of George Floyd last year, Pitt launched a virtual course that became a trailblazing model for how to educate students about the long, ongoing struggle of anti-Black racism.
Materials for the much-heralded "Anti-Black Racism: History, Ideology and Resistance" are now available to all around the globe, says Yolanda Covington-Ward, chair of the Department of Africana Studies in the Kenneth P. Dietrich School of Arts and Sciences, who led the Pitt committee of faculty and students who developed the course. The lessons come through a variety of scholarly disciplines to explore race across gender, ethnicity, economics and more to help students understand how anti-Black racism functions in U.S. society.
Covington-Ward is hopeful the class will empower those who take it—regardless of their locale—"to recognize and challenge anti-Black policies and practices when they encounter them, and to develop strategies to be anti-racist in their everyday lives."
Boulevard of Dreams
It was worth the wait! After more than a year of construction, the transformation of the Bigelow Boulevard block nestled between the William Pitt Union and Cathedral of Learning is complete. The reimagined roadway opened in December 2020 with separate paths for pedestrians, cyclists and motorists; green spaces with sustainable landscaping; and utility infrastructure improvements for the University and Oakland communities. The project is the result of a partnership between the University and the City of Pittsburgh, dedicated to creating a safe, aesthetically pleasing, accessible road for Oakland residents and visitors. Mission accomplished.
'Green' Honors
Many Pitt undergraduates take sustainability to heart by rescuing food and keeping leftovers out of landfills; collecting and reselling gently used items; and developing campus beehives, to name just a few of their efforts.
These energizers of sustainability will now have their commitment and passion recognized on their University transcripts. The Sustainability Distinction credential enables students to integrate their sustainability interests with their academic, community service and professional pursuits.
The distinction, along with the Global and Honors distinctions, is part of the Office of the Provost's commitment to a personalized education for Pitt students. "It provides a special way to recognize the dedication and outstanding work of Pitt students as they engage to protect and sustain the environment for us all," says Joe McCarthy, vice provost of undergraduate studies.
Class Envy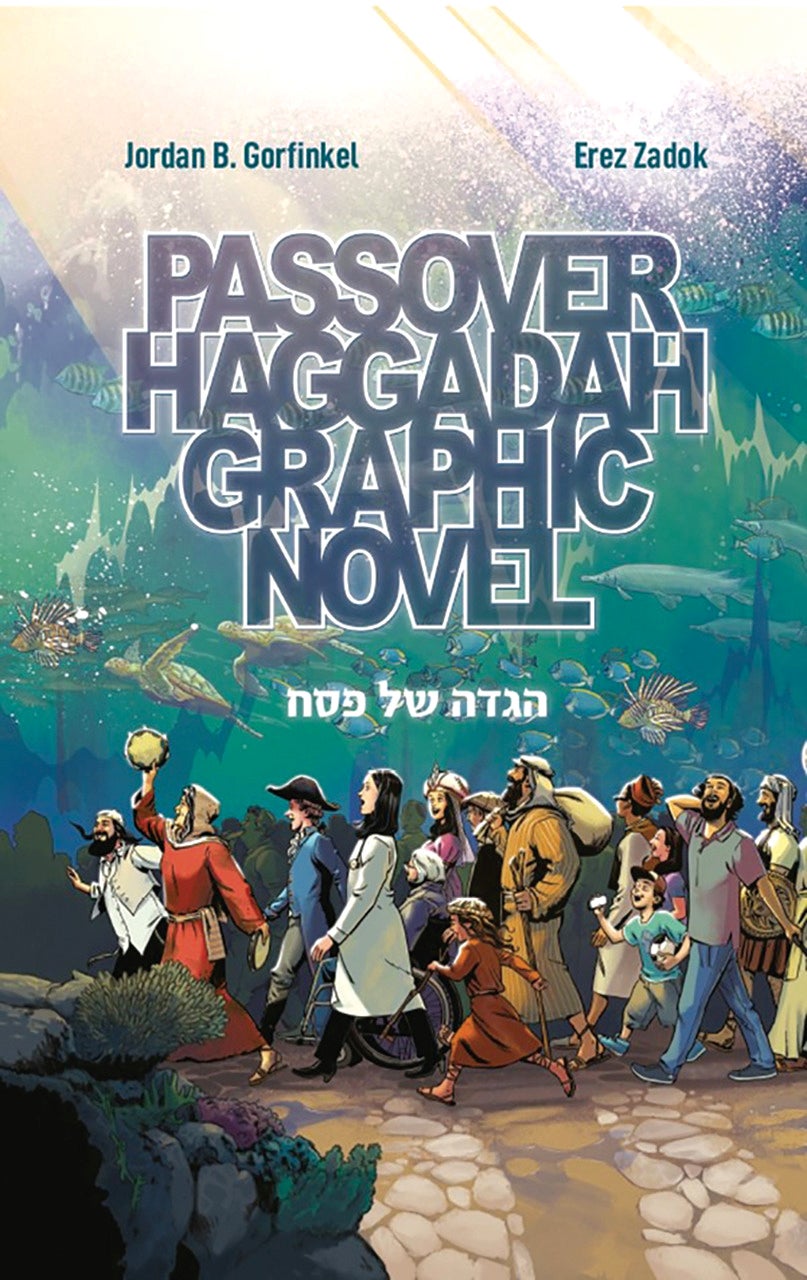 Pitt students can study subjects so interesting it's hard not to wish you were back at school. Take, for example, this offering:
Course: Shazam! Jewish Biblical Texts Transformed by the Power of Pictures
School/Department: Kenneth P. Dietrich School of Arts and Sciences: Jewish Studies Program
Instructor: Ben Schachter
It's not a typical textbook cover—a procession of modern and historical characters marching out of Egypt together while sea creatures float by behind a wall of water. The cover, from "Passover Haggadah Graphic Novel," is being used for a Spring 2021 virtual lecture and workshop series titled Shazam! taught by Pitt's Artist in Residence, Ben Schachter, an internationally exhibited artist, illustrator and expert in contemporary Judaism. For Shazam!, he is using the graphic novel cover to help students reimagine traditional Jewish stories through a nontraditional format. In so doing, he hopes it will enrich their own interpretations of Jewish narratives and ideas.
Dick Thornburgh's Legacy: Justice and Service
A leader both at Pitt and across the nation, Richard Lewis "Dick" Thornburgh committed his life to justice and service. He died on Dec. 31, 2020, at 88 years old.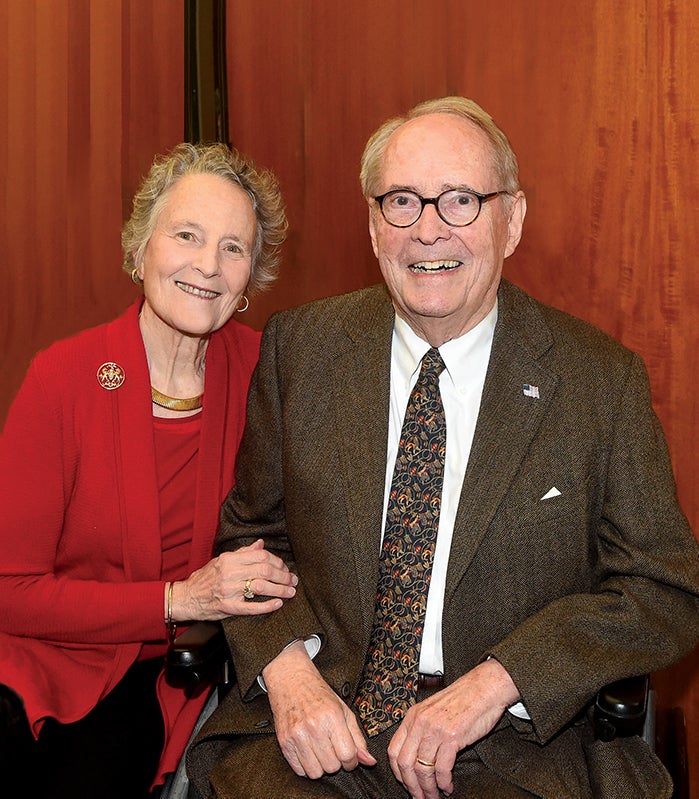 The Pittsburgh native was a University trustee emeritus and served as chair of the board of visitors at the Graduate School of Public and International Affairs. He was a 1957 graduate of Pitt School of Law and the namesake of the Dick Thornburgh Forum for Law and Public Policy, established in 2007 in his honor.
He served as Pennsylvania's 41st governor from 1979-1987 and was lauded for his leadership during the Three Mile Island nuclear power plant accident in 1979, which was the most significant accident in the country's nuclear power plant history.
After leaving the governor's office, he served as the 76th U.S. Attorney General for Presidents Ronald Reagan and George H.W. Bush from 1988 to 1991, under whom he was credited with cracking down on organized crime, drug trafficking, money laundering, terrorism and international white-collar crime. He also led efforts to enact the Americans with Disabilities Act of 1990, which aimed to erase stereotypes and give dignity and choice to more than 54 million Americans with disabilities.
His legacy at Pitt lives on via the Dick Thornburgh Papers, a collection related to his time as governor, and the Dick Thornburgh Forum for Law and Public Policy, which provides activities and programs based on his papers, career, contributions and interests. It gives annual namesake awards and honors to students, including the Dick Thornburgh Forum Disability Service Award, The Dick Thornburgh Prize for Legal Service and the Dick Thornburgh Undergraduate Summer Fellowships.
All that he accomplished will forever touch our lives, says Pitt Chancellor Patrick Gallagher: "We are indisputably better off—as a University and a society—because of his incomparable integrity, ingenuity and dedication to serving others."
Literary Pilgrimage
"When in April the sweet showers fall/And pierce the drought of March to the root/... Then people long to go on pilgrimages."
—Geoffrey Chaucer, prologue to "The Canterbury Tales"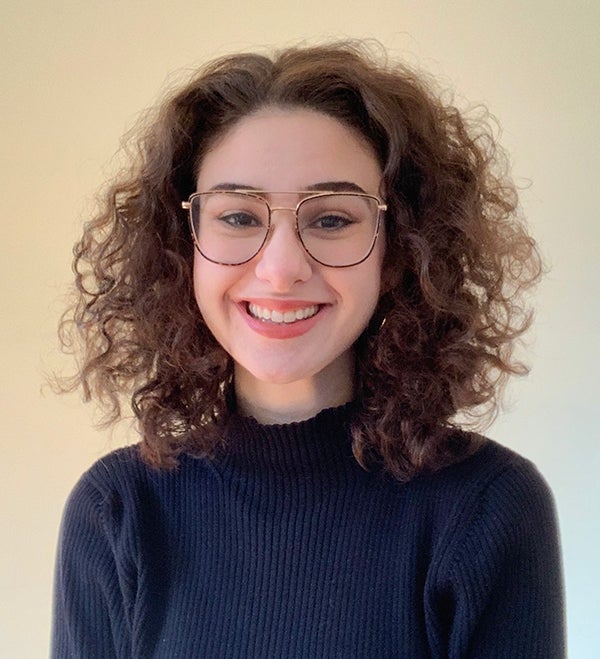 During her first year at Pitt, avid reader Madeline Fox took a class to learn more about Chaucer's classic work, "The Canterbury Tales." It ignited a passion to learn more about medieval literature.
The passion led to Fox's selection as a 2021 Marshall Scholarship winner. The scholarship is given each year to intellectually distinguished Americans for postgraduate study in any field at any university in the United Kingdom. Fox is the first Pitt recipient of a Marshall Scholarship since 2013. The senior in the University Honors College and the Kenneth P. Dietrich School of Arts and Sciences is majoring in English literature, classical civilization and philosophy as part of her Bachelor of Philosophy degree at Pitt and will study medieval literatures and languages for a Master of Arts at the University of York in York, England.
"I know that Madeline is up for this challenge and that her University of Pittsburgh family remains excited to follow and celebrate her continued success," says Pitt Chancellor Patrick Gallagher.
Visionary
The world is facing another health threat besides COVID-19. The number of individuals with visual impairments is expected to triple by the year 2050, as the world's population grows and ages.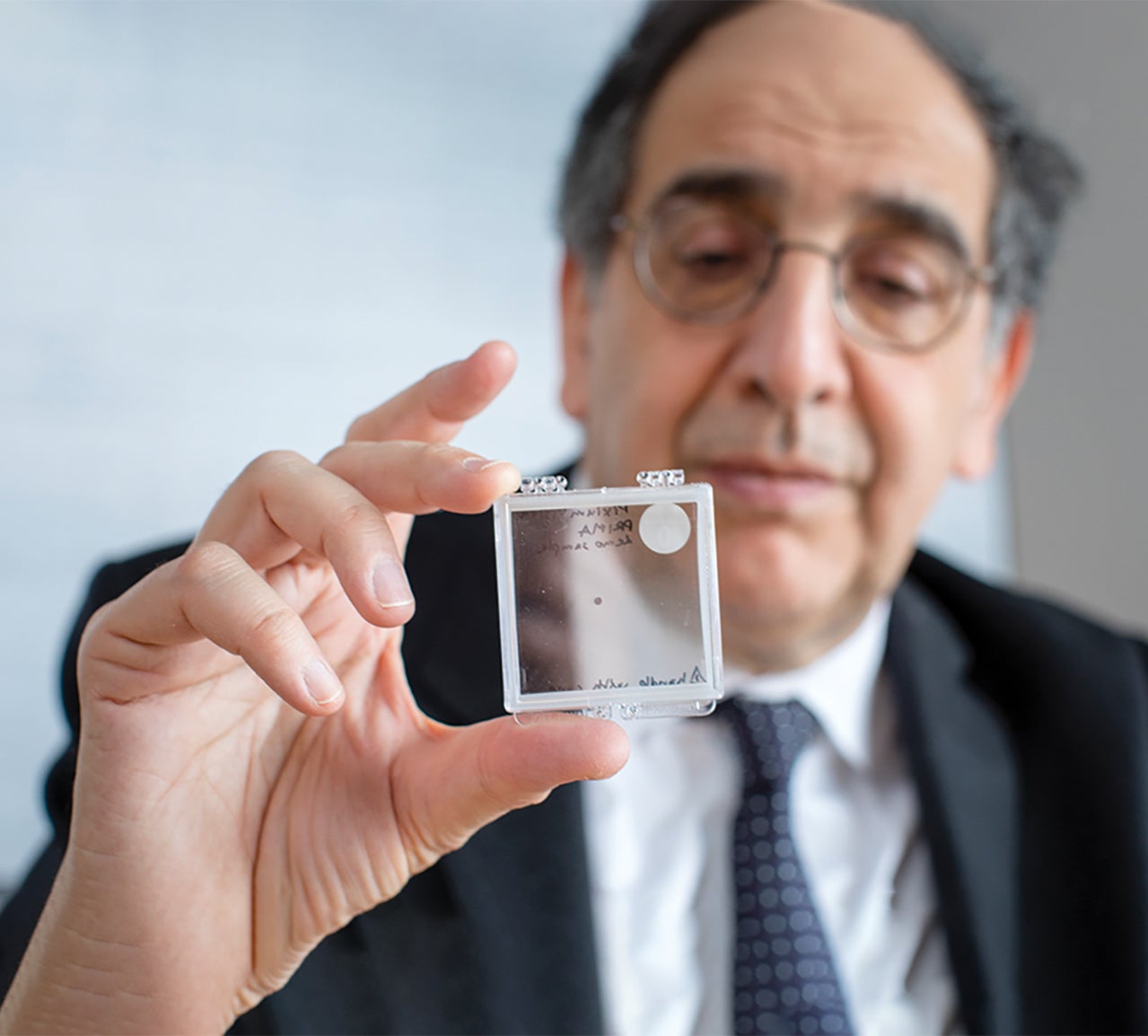 To help the visually impaired, Pitt—through the expertise, facilities and research of the world-class School of Medicine's Department of Ophthalmology—has launched a collaboration with the U.S. Food and Drug Administration's Center for Devices and Radiological Health. For the next five years, Pitt and the FDA will work together on research, public outreach, training, exchange of scientists and staff and other initiatives to address the epidemic of vision loss.
"This will put Pitt in a position where we can work with the FDA on the validation of new technological approaches by developing programs and protocols," says José-Alain Sahel, Pitt's Eye and Ear Foundation Endowed Chair of the Department of Ophthalmology and one of the most renowned experts in retinal diseases and vision restoration research.
Sahel is enthused about the potential in combining Pitt's expertise with the FDA's regulatory and scientific knowhow. He believes it will accelerate research in several areas, such as in augmented reality headsets and brain stimulation, which will help people with low vision better "see" their surrounding environments. —Amerigo Allegretto
Good Words
It was a good year for Pitt's Joseph M. Katz Graduate School of Business: The Economist ranked its MBA program as the 30th best worldwide, marking a remarkable 23-spot jump from the previous year.
Make room on the mantel: Pitt's Small Business Development Center received the 2020 SBDC Excellence and Innovation Award from the U.S. Small Business Administration. The center, part of Pitt's Institute for Entrepreneurial Excellence, earned the honor among more than 1,000 small business development centers across the nation.