For our fully digital Summer 2021 issue, we asked these alumni authors to share excerpts of their books in their own words — literally. Get a taste of their work and listen to their readings below.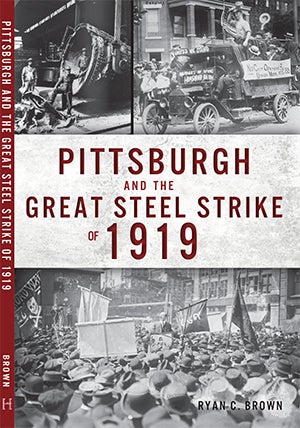 Pittsburgh and the Great Steel Strike of 1919 (The History Press)
In August 1919, grandmother and union organizer Fannie Sellins, and miner Joseph Strzelcki died in the streets, shot down in labor violence at an Allegheny County coal plant. Their deaths were nothing like Andrew Carnegie's, which occurred just two weeks before. The steel baron, who had helped build (and profited mightily off of) the industry Sellins and Strzelcki served, was mourned by people around the country after dying cradled in his Massachusetts mansion.
The tensions born from contrasting privilege are at the heart of this detailed accounting of what is still the biggest strike to ever take place in the United States. Pro-union protests shut down mills from Youngstown, Ohio, to Johnstown, Pennsylvania, and were often met by brutal violence. The events shook the steel industry to its core, writes Ryan C. Brown (UPJ '12), a former political and government reporter. He delves into the pages of history to describe how the strike resonated across classes, cultures, ideologies and a changing post-war America landscape.
Hear the author read an excerpt:
The Life I'm In (Scholastic Press New York)
Life has been tough for orphan Charlese "Char" Jones — and it's about to get tougher. She's been kicked out of four schools, and now her sister is kicking her out of the only home she's ever had. Readers first met this character in the bestselling novel, "The Skin I'm In," by Sharon G. Flake (A&S '78). That story revolves around Maleeka, a seventh-grader who is bullied by classmate Char and struggles to accept her skin color. In "The Life I'm In," the latest young adult novel by Flake, a three-time Coretta Scott King Book Award winner, Char is the protagonist. She tells her own story, which involves a decision that draws her into the shadows of human-trafficking. The young woman is both determined and vulnerable as she navigates the narrow choices facing her and the malicious adults misleading her. Yet, with the support of Maleeka and their former teacher, Miss Saunders, light appears at the end of a very dark tunnel. 
Hear the author read an excerpt:
Echoes from the Hollow (S&H Publishing) 
Don Roberts (A&S '69G, '74G) grew up in an everyone-knows-everyone kind of town. His village in Mercer County, Pennsylvania, had about 100 people, three churches, and a close sense of community that helped shape his 35-year teaching career with Pittsburgh Public Schools and Pitt, where he was a history lecturer. Memories of his upbringing also shaped the creation of his first novel, which is set in the 1950s in Whistler, a fictional village about two hours outside of Pittsburgh. It follows Harry Morgan as he navigates adolescence in a place where secrets can be hard to keep and even more difficult to confront. Involving themes of loyalty, religion, death and the horrors of war, Roberts' book is a coming-of-age story inspired by his own experiences. He's currently at work on two new novels.
Hear the author read an excerpt: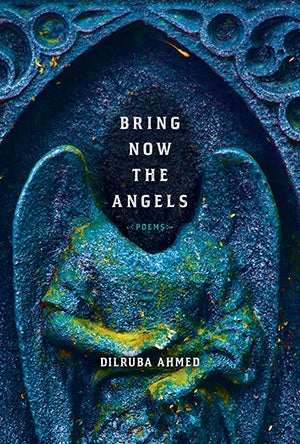 Bring Now the Angels (University of Pittsburgh Press)
In the poem "The Longest Hour," Dilruba Ahmed (A&S '96, EDUC '97G) takes us into that cold, clinical space where a body loses its light: "The too-short gown. The catheter. The hourly scrutiny, phlegmatic lights sterilizing everything."
It's one of 56 pieces in the poet's second published collection. Throughout the book, Ahmed, a writer, educator and editor, invites readers to contemplate health and mortality and to question what it means to suffer not only from disease but also from corruption, environmental degradation, indignity, and the miasma of violence and anxiety. Some poems, like "The Longest Hour," explore a father's death and life and the many dimensions of loss and renewal. She says her verse is her way of giving voice to hope, faith and transformation.
Watch the author read an excerpt:
This story is part of Pitt Magazine's special Summer '21 digital issue.